Payment interview poolmegastore GmbH
Reliable and uncomplicated assistance
Because of the close personal contact to micropayment, the high reliability
and the uncomplicated assistance with questions we feel optimally supported.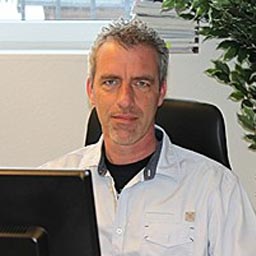 Michael Koch
executive director
company presentation Poolmegastore GmbH
The idea for Poolmegastore arose from the first experiences on eBay. However, it was not possible there to adequately present our products. So the decision was made to set up their own professional online shop. We looked for a capable internet agency, the design and logos were developed, storage space had to be found, the connection of the shop to the existing IT system had to be set up and much more. After several months of preparation, Poolmegastore finally went online on April 1st, 2006. The shop received a complete update in 2013 and Poolmegastore has been a GmbH since 01/01/2014. Also in 2014 our own repair workshop for Zodiac and Dolphin pool robots was opened and Poolmegastore became the largest dealer for pool robots in Germany and the largest ZODIAC dealer in Europe. In March 2018, the shop was relaunched with a self-programmed shop system including the connection to micropayment and thus the switch to an even more powerful server. Poolmegastore offers a high quality, complete, yet affordable range of swimming pools and accessories. Product data sheets are available for all products. In addition, our team is available to advise. With over 20 employees, over 2500m² of storage space and constantly more than 2,000 different items in stock, we can guarantee a very short delivery time for almost all offers.
Poolmegastore GmbH
Klosterstraße 32 | 67547 Worms
www.poolmegastore.de